Although China is also responsible for some of the top quality optics used by the best precision optical equipment companies with famous brand names, sadly some of the not-so-good binoculars available worldwide are also made in China.
Why Do Top Companies Use Chinese Components?
Most of the components used in the manufacture of binoculars are imported from the Chinese mainland. This is because labour costs and the cost of materials are cheaper in China. Many are made to high specifications, in fact that's the point.
Low quality binoculars are often made in the same factories as top quality optics. The difference is the specifications set in place by the respected companies. Many others are assembled in their home country but using parts made in China.
Chinese Made Binoculars
There appears to be only a handful of brands that do not use Chinese components. Back in the 1970s and 1980s the majority of binoculars sold worldwide were produced in either Japan or Germany.
Since the manufacturing boom began in China in the early 1990s, nearly all of the branded binocular manufacturers have turned to China for their parts and assembly. It's safe to say that at least 90% of all binoculars come from somewhere between 10 to 20 factories, with more than half of these situated in mainland China.
If a pair of binoculars costs below £75.00 it is most likely manufactured in China and binoculars costing up to around £150.00 will have a high proportion of optics manufactured and/or assembled in China. In many cases it is too difficult to distinguish between original Chinese brands and original equipment manufacturers.
In all fairness, even though the quality of Japanese and European made binoculars are the best, the Chinese have got significantly better in recent years. Probably due to the demands of top quality brands for better components from their cheaper sourced Chinese companies.
Which Binocular Brands Do Not Outsource For Parts Or Assembly?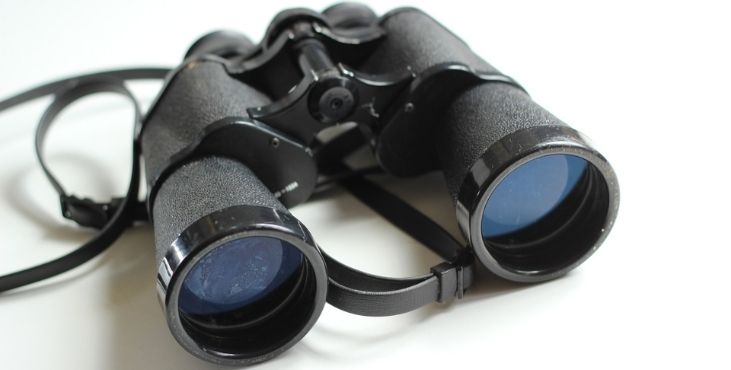 When looking into "homemade" home produced binoculars one name stands out above all others, so let's start there.
Swarovski Optics
Swarovski have been producing crystal glass and high end optics for more than 125 years in Europe. More specifically their headquarters are in Absam Austria. Since it was founded in 1895, the Swarovski company has been a family business. Founded by Daniel Swarovski as a crystal cutting company using a glass cutting machine that he developed and patented in 1892. Before that all glass for binoculars was hand ground which was a slow and difficult process.
The Swarovski binoculars first made an appearance in 1935 and it was 14 years later that Swarovski Optik was formed. All parts of the production and manufacturing processes are completed in-house making Swarovski one of only a handful of brands that use all Austrian materials and labour.
Leica Optics
Another European company, Leica has two production plants, one in Germany and another in Portugal. All of their products including their binoculars are all designed, manufactured and assembled in one of these two plants. They did have a plant in Canada for a while but the Canadian production was taken over by the plant in Portugal.
Russian Made Binoculars
Since the company first began trading in 1996, KOMZ-Baigish a Russian company specialising in binoculars, monoculars, visual tubes, endoscopes etc, have become a regional leader. Exporting to more than 20 countries, they are the most popular Russian binoculars in today's market.
Good Brands Who Manufacture Binoculars Mostly Outside Of China
Zeiss Optics
Another European brand, Zeiss, have been producing hand made binoculars for more than 150 years and have production plants in Germany and Hungary. Whilst most production is completed in-house, they do use imported glass from a Japanese based glass manufacturer, Ohara to make prisms and lenses.
The exception to this in-house policy are their Terra series binoculars. The manufacture of some of the Terra series is done in China with the pocket models produced in Japan.
Nikon Binoculars
All Nikon premier binoculars are made in-house in Japan however, the compact models are usually manufactured in China. Due to the fact that entry-level and less expensive models don't need such an intricate manufacturing process or such high quality components, they can be mass produced at much lower costs in China.
Steiner Binoculars
Steiner is an old established German optical equipment manufacturer.In the 1980s they produced binoculars for the U.S. Army (72,000 pairs) and have continued to be involved with supplying binoculars to military customers in Europe and beyond. They predominantly produce all of their own binoculars but some of their cheaper models are outsourced (we don't know where to).
Vortex Binoculars
Vortex has their headquarters in Wisconsin USA and is one of the largest manufacturers of sport optical products. Most of their products are outsourced to Japan, The Philippines and China to keep production costs low. Today most of their affordable binoculars are produced and manufactured in China.
Opticron Binoculars
Founded in 1970 in the UK, opticron is a family based business that markets binoculars made in either Japan or China.
Leupold Binoculars
Headquartered in Beaverton Oregon, Leupold employs over 700 staff but does not manufacture binoculars at this site. All of their high-end models are manufactured in Japan with their more affordable models being manufactured in China.
Bushnell Binoculars
Bushnell is an American based company but many of its products and/or components are produced and imported from other parts of the world. Including Japan and China.
Pentax Binoculars
Pentax is a Japanese company with around 10 manufacturing sites in countries like Japan, Hong Kong, Vietnam, Taiwan and The Philippines.
Pulsar Optics
Pulsar Optics is a company formed in Belarus in 1995. Specialising in night-vision technology, pulsar is part of the same group as Yukon and Newton Sports Optics. Which has a head office in Lithuania , they have subsidiary companies in Latvia, Ukraine, China, Russia, Belarus, and Lithuania.
How Does This Affect The Binocular Industry?
Ultimately, prices should lower as more and more top brands outsource to cheaper producing countries like China. The technologies and skills acquired due to the high standards demanded by these top brands should continue to lower production costs and hopefully improve quality. Which should be good news for us, the consumers.
The other option is the lowering of quality worldwide as all brands start to cut corners to compete with cheaper imported models. That would be a bad thing for the binocular industry and us binocular users. The way trends seem to be heading is, the top companies that keep all production and manufacture in-house, will continue to command a greater price for their superior products.
However with ever improving cheaper imports coming in from the far East, how long before the top brands are priced out of the market? And what happens then?