Do your arms get tired when out in the field using binoculars? Do you suffer from blurred images when using binoculars? Do you find your binoculars feel heavy after a short while of wearing/carrying them?
If you answered yes to any of these questions then it's time you considered investing in a binopod. This simple but ingenious device could well be the answer to any long term problems you might have that are caused by the way you hold or carry your binoculars. We started recommending the use of the binopod as soon as we realised just how useful a product it is.
What Is A Binopod?
Binopod is the brainchild of the field optics research company based in the U.S.A, and is a harness/tripod type combination for use whilst out in the field for many applications. Without getting too technical, the Binopod consists of a four point harness that's designed to stay put. It won't stretch or slip and can be integrated with many different packs including;
Backpacks
Fanny Packs (bum bags)
Hydration Packs
And more
The binopod has a chest strap that stops your binoculars bouncing around, keeping them safe and secure whatever type of terrain you're covering. The chest straps are adaptable and can be used with cameras and camcorders as well as binoculars.
How Does The Binopod Work?
As we said, it consists of a four point harness that you wear in a similar way to braces (suspenders for our U.S readers) but with belly and chest straps keeping the whole system from slipping or moving. There are also two carbon fibre legs that attach to the harness and your binoculars via an adaptor making the binopod completely hands free.
The binocular support has a rapid release system which is also compatible with a camera adapter for hands free photography or video recording whilst out in the field.
Why Is A Binopod Good For The Binocular User?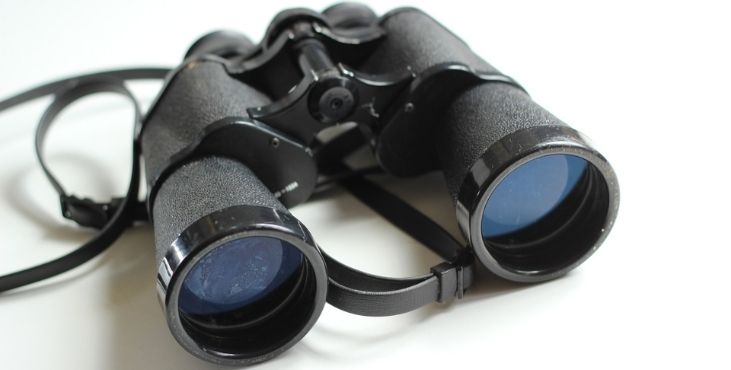 The binopod harness is designed in such a way that it removes all pressure from the users arms and transfers the weight of the binoculars onto the back and shoulders. This reduces and relieves stress and tension from the arms, neck and shoulders. The anti-bounce straps keep the binoculars close to the user's chest, preventing them from bouncing around or moving at all, keeping them safe from any damage.
What Accessories Are Available For Use With The Binopod?
The research team at field optics research have really done their homework with the accessories that can be used in conjunction with the binopod. Firstly there are colour options for the binopod itself which are; black and camouflage. The rest of the accessories also come in matching black or camo colours to complete the kit and include;
Standard Binopod Harness System
XL Binopod Harness System
Sierra 2200 c.i. Back Pack
Alpine 1200 Day Pack for BinoPOD with Hydration compartment
PhotoPOD Adapter
Fanny Pack 750 c.i. (Bumbag)
PhotoPOD Harness & Pack System
Steady Sticks
Binocular all weather cover
All of the backpacks, fanny packs etc clip onto the Binopod harness system and can be removed for lighter trips.
Sierra 2200 c.i. Back Pack
This large 2200 cu backpack comes complete with a water bottle pocket, hydration compartment, tripod straps, carry handle and D-ring loops. It attaches directly to the Binopod harness and as such, has no shoulder straps of its own. It's a top loader pack, and it's made from durable 600 denier material. It also has lower buckles that can attach to the optional extra 750 C.I fanny pack (bumbag) which then becomes one complete system.
Alpine 1200 Day Pack for BinoPOD with Hydration compartment
This smaller daypack clips onto the harness in the same way as the Sierra 2200, but as it's smaller and can contain less, will be lighter to carry. This pack also has the ability to be used in conjunction with the bumbag (fanny pack).
PhotoPOD Adapter
This adaptor connects to the Binopod to allow you to change the Binopod into a photo pod. For use with cameras and camcorders.
Fanny Pack 750 c.i.
This bum bag attaches to the Binopod harness system and gives you extra storage space. Which allows you to carry more without any strain as the fanny pack is designed to evenly distribute its weight around your shoulders and body.
PhotoPOD Harness & Pack System
Very similar in design as the Binopod but this harness and adaptor are specifically for use with a camera or camcorder and not with binoculars.
Steady Sticks
These steady sticks can be purchased separately but do not work as well as with the harness system. However they will ease fatigue and help to cut down on shaking images. You do need to physically support these steady sticks with your arms.
Why Buy A Binopod?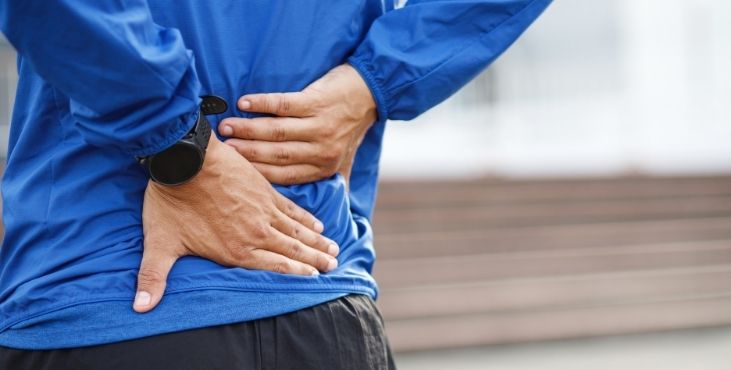 If you have ever held binoculars for any length of time, then you'll know just how tiring it can be. Backache, arms ache, hands ache, plus the tremor that we all have that makes your arms shake. Causing the image seen through the binoculars to blur so bad as to be unrecognisable.
Using the Binopod removes all of the above, it's like using a tripod while still remaining mobile. No need to be tied to one spot, you can walk, hike, trek wherever you want to and still not get exhausted through holding the binoculars for hours on end. You seriously need to try this to believe just how good this system is.
Using a binopod allows you the scope to use even more powerful binoculars without any need to worry about a shaky image. 12x even 15x should be absolutely no problem at all using a Binopod.
What Are The Benefits Of The Binopod System?
The Binopod system from Field Optics Research has many benefits including;
Use Binoculars For Hours Without Fatigue, Discomfort Or Aching Arms
Eliminates Blurred Images Caused By Shaking Arms Or Hands
Comfortable Four-Point Harness Attaches To Users Belt
Anti-Bounce Chest Strap Keeps Binoculars Secure
Safe And Secure Harness Guaranteed Not To Stretch Or Slip
Fully Integratable For Use With A Number Of Packs ETC
Who Makes The Binopod?
The Binopod is made by Field Optics Research, a company that has been in business for more than a decade. They make many products to enhance the way we use binoculars, cameras and spotting scopes. They also make a universal winged eyecup set for binoculars which can be used in conjunction with the Binopod to remove any light creeping in at the sides of the eyes.
How Much Does A Binopod Harness Cost?
Although binocular harnesses can be purchased for around £12.00 to £20.00 the Binopod harness costs around £70.00 and is of course a far better support to a regular harness.